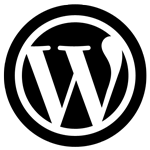 Custom Built WordPress Websites
SYZYGY 1 Media creates ultra-clean, flawlessly built, highly functional websites built in the WordPress content management system utilizing the incredible Divi framework. We use WordPress and Divi exclusively on all our web design services projects.
WordPress is the #1 CMS currently in existence and powers over 25% of all websites worldwide. It's content management core and robust page and URL structure is extremely search engine friendly and allows search engine bots to easily index your site content for optimal search result ranking. For achieving the flawless results our clients demand, WordPress & Divi are the absolute perfect combination.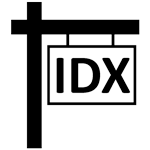 Real Estate IDX Websites
We create beautiful, responsive real estate websites with real-time property listings, advanced search capabilities & much more. These sites are connected directly to your local MLS IDX server and allow your client to not only see your agency listings, but every listing offered by your MLS. Not employing this advanced search capability could cost you thousands in lost commissions! You can also define your own custom search areas for your website visitors to use by price, neighborhood, subdivision, zip code, or create polygon based search areas by simply dragging a mouse on a map!
IDX is the latest in real estate web technology, and right now is the time to put it to work for you and your team! Stand out from the other agents who use only their agency website to collect leads by having your own website with every listing that your MLS offers available via search. Our IDX powered sites feature search engine friendly page and URL structure, direct lead management, e-mail autoresponder, listing management & editing, free visitor property manager and many other features! Contact Us today to learn even more about the powerful combination of WordPress and IDX web design services.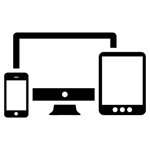 Fully Responsive Design
For 2017 and beyond, you MUST have a fully responsive website if you expect to retain customers and rank properly in the search engines. This means that your site lays out perfectly regardless of what type of device it is viewed on, or what the resolution or orientation of the screen may be. There is no longer any exception to this rule. Google is now actively penalizing sites that are deemed "non-mobile friendly" in their search engine results.
Having a separate "mobile version" of your site will not avoid this penalty either, as "mobile versions" of a website are still not considered responsive. We design sites with a "mobile first" process that ensures an engaging experience with the visitor. Our web design services ensure that your site will display & function perfectly on every screen resolution & orientation from desktop PCs to tablets & mobile phones.

SEARCH ENGINE OPTIMIZATION
Right now, proper search engine optimization of a business website is more important than it ever has been. To take your company website to the top of the search engines, your site must be fully optimized. This process entails both on page and off page factors combined and executed properly to give your website the highest profile possible when search engines display search results for specific keywords.
Our proprietary SEO process has been extensively tested and tweaked to generate excellent ranking results for our clients. We do not use any automated link building tools or other questionable methods when optimizing your site to rank well for your chosen keywords. SEO is an ongoing web design service that if done properly, can bring incredible results. We can get those kinds of results for you and your business.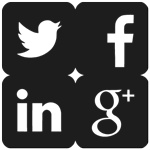 Social Media Integration
Social media integration is included in every website we build. Having this functionality in multiple locations on your site allows visitors to effortlessly share your content directly to their social media accounts, usually with just one or two clicks. This also greatly benefits SEO, as your visitors build strong social based backlinks to your site when they share your content! As social media channels continue to grow, this sharing feature becomes more & more valuable to both you and your visitor.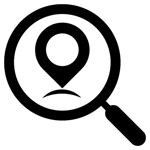 LOCAL SEO
SYZYGY 1 Media's web design services help local business websites rank first page for profitable localized search terms & attract more customers from their local communities. The process for achieving excellent results for local brick & mortar-based clients varies from the standard SEO process we use.
Doing Local SEO the right way not only puts your local business on page 1 of Google searches for your business, but puts you at the top of map listings where a large part of search result interaction occurs. Make sure you are not missing out on this valuable traffic from people who live right in the community where you do business.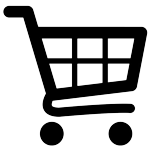 WordPress E-Commerce
We live in the age of E-commerce. Businesses are now getting their products available for purchase online, which expands their customer base tremendously. SYZYGY 1 Media offers web design services including custom WooCommerce and ECWID e-commerce website solutions powered by WordPress. From basic sites with a handful of products, to large, robust sites with hundreds or thousands of products, we can create a perfect e-commerce solution for your business.
Our websites make it easy for users to log in and manage their own e-commerce listings instead of paying a developer thousands of dollars to do it for them. It's surprisingly easy to get started selling products online. If your business currently sells products and is not offering them for sale online, you are missing out on a huge opportunity to grow your business.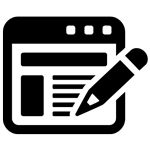 Digital Design
We approach every project using the Digital Design method. Digital Design follows a process of the creative way to solve a problem of the digital world like web, mobile, wearable, large-format display, etc. The strategy is not just aesthetic. It is a business-oriented, web design services process that seeks to avoid mistakes by applying available tools from the world of design and shifting the focus to human behavior.
We design for the user and the user's experience. As such, we collect knowledge about both technical aspects of the project as well as the target audience using our Discovery Form to understand the need and deliver an awe-inspiring experience.

Brand and Identity System Development
Brand Identity is essentially 'how' a business wants to be perceived by customers. It is through brand identity design that a brand strives to communicate clearly with the target audience. Brand identity is much more than a logo.
Using a collaborative discovery process, we build your company's brand by gaining an understanding of what makes your business unique and why your customers value what you offer. Then, we develop an entire brand and identity system, ensuring that your company's message is transmitted to your customers via the brand name, logo, style, color palette, typography, and other visual elements.

DISCOVER • DEFINE • DESIGN • DELIVER • DOMINATE
SYZ-Y-GY (Sizz-uh-gee) – "a kind of unity, especially through coordination or alignment"